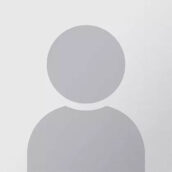 Warren Kraus, MD
Specialty:
Ear, Nose and Throat (Otolaryngology)
loading...
About
About Provider Warren Kraus, MD:
Dr. Warren Kraus is a board certified otolaryngologist committed to providing his patients with individualized, compassionate and state-of-the-art care for the full range of ear, nose, throat and head & neck disorders. Dr. Kraus graduated from the Icahn School of Medicine at Mount Sinai in New York. He completed his internship at Downstate Medical Center and his residency program at the New York Eye and Ear Infirmary of Mount Sinai. Dr. Kraus's areas of interest include, surgical and non-surgical management of sinus disease, nasal airway obstruction, head and neck tumors, voice and swallowing disorders, chronic ear infections and pediatric ENT problems. Dr. Kraus served as chief of the division of otolaryngology at Robert Wood Johnson University Hospital at Rahway for 12 years. Dr. Kraus has also contributed to numerous publications in the field.
Languages Spoken:
English