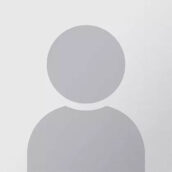 Sarah Philips, MD
Specialty:
Obstetrics & Gynecology
loading...
About
About Provider Sarah Philips, MD:
Not Currently Accepting New Patients. New patients click here to schedule online with a CareMount provider in the same specialty.
Dr. Sarah Philips is a native New Yorker. She is proud to provide comprehensive women's healthcare, with particular interest in obstetrics, family planning, and minimally invasive gynecologic surgery. Dr. Philips encourages patients to be active participants in their care and feels that one of the most rewarding aspects of OBGYN is building long-term relationships with her patients.
In her free time, Dr. Philips enjoys yoga, cooking, baking, and spending time with her family.
Languages Spoken:
English
Articles and Videos:
Education & Training
Awards & Recognitions:
Hilda Lipton Memorial Award, New York University School of Medicine: 2016 SLS Resident Achievement Award, Outstanding MIS resident 2020, Icahn School of Medicine at Mount Sinai Hospital, New York, NY: 2020
Training:
Undergraduate & Graduate

Tufts University, Medford MA: 2010
Medical Education

New York University School of Medicine, New York NY: 2016
Residency

Mount Sinai Beth Israel, New York NY: 2017 Mount Sinai Hospital, New York NY: 2020
Affiliations
Hospital Affiliations:
Professional Affiliations:
American College of Obstetricians and Gynecologists
Publications
1. Lau KS, Juchheim AM, Cavaliere KR, Philips SR, Lauffenburger DA, Haigis KH. In Vivo Systems Analysis Identifies Spatial and Temporal Aspects of the Modulation of TNF-??-Induced Apoptosis and Proliferation by MAPKs. Sci Sig. 2011 Mar 22; 4(165):ra16. PMID: 21427409 2. Lau KS, Cortez-Retamozo V, Philips SR, Pittet MJ, Lauffenburger DA, Haigis KM. Multi-scale in vivo systems analysis reveals the influence of immune cells on TNF-??-induced apoptosis in the intestinal epithelium. PLoS Biol. 2012 Sept 25; 10(9): e1001393. PMID: 23055830 3. Frey MK, Philips SR, Jeffries J, Herzberg AJ, Harding-Peets GL, Gordon JK, Bajada L, Ellis AE, Blank SV. A qualitative study of ovarian cancer survivors' perceptions of endpoints and goals of care. Gynecol Oncol. 2014;135(2):261-5. PMID: 25230215