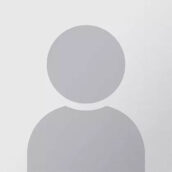 Lisa Ann Desjardins-Ritchie, NP
loading...
About
About Provider Lisa Ann Desjardins-Ritchie, NP:
Lisa Desjardins-Ritchie is a board certified nurse practitioner in pulmonary and sleep medicine at Optum, and has expertise in treating patients with acute COVID-19 and post-acute COVID-19 syndrome. Ms. Desjardins-Ritchie worked as a nurse practitioner at The Mount Sinai Hospital, working collaboratively with members of the medical team to provide comprehensive medical care to OncologicHematologic patients, with a focus on malignancies of the gastrointestinal tract. She was appointed the position of lead nurse practitioner, and acted as a liaison between the nurse practitioner staff on the Oncology Care Center and the administrative staff. She also worked at Northwell Health, working on a very busy Respiratory Care Unit, providing medical care to patients with a multitude of diseases, with a primary focus on pulmonary disease and ventilator management. She transitioned into working for a busy private pulmonary practice, attending to in-hospital patients with an array of medical and surgical pulmonary processes. In addition, she provided pulmonary medical care to patients in cardiopulmonary rehabilitation programs. She has published multiple articles, but is most fond of her article that discussed Hepatocellular Carcinoma, which was published in the Clinical Journal of Oncology Nursing. Ms. Desjardins-Ritchie is dedicated to providing high quality, efficient, compassionate medical care for the patients of Optum.
Languages Spoken:
English
Education & Training
Training:
Board Certifications

American Nurses Credentialing Center