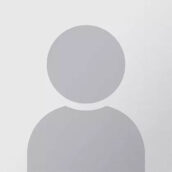 Khyati Bhayani, PT, MS
Specialty:
Physical Therapy
loading...
About
About Provider Khyati Bhayani, PT, MS:
Khyati Bhayani, MS, PT obtained her Master of Science degree in Kinesiology and specializes in vestibular therapy and women's health/pelvic floor therapy. She prioritizes continuing her education in order to better serve her patients, and has completed training with the Herman and Wallace Pelvic Rehabilitation Institute (PF1 and PF2) and Mulligan's Mobilization with Movement technique. She has worked with patients of all ages and backgrounds on issues from joint replacements, musculoskeletal injuries, post-surgery, post-stroke, bell's palsy, vertigo and more.
As a physical therapist, Khyati looks forward to spreading awareness daily about the importance of pelvic floor physical therapy. The most satisfying part of her job is that she gets to help her patients become pain-free and regain their independence. She believes in exercise and manual therapy to address functional impairments. Her goal in physical therapy is to treat every person as a unique individual to assist them with reaching their functional goals.
In her spare time, Khyati enjoys cooking and spending time with her family outdoors and on treks. She also has an adventurous side, and enjoys skydiving, under-water river walking, and learning to fly a plane.
In addition to English, Khyati speaks the Indian dialects of Hindi, Gujarati, and Marathi.
Languages Spoken:
English, Gujarati, Hindi, Marathi
Education & Training
Training:
Undergraduate & Graduate

LaGuardia Community College, Physical Therapy Assistant
University of North Texas, Masters in Kinesiology, Exercise Physiology