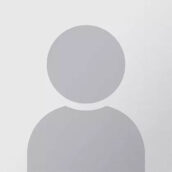 Jayvinth Johnson, PT
Specialty:
Physical Therapy
loading...
About
About Provider Jayvinth Johnson, PT:
Jayvinth Johnson earned his Bachelor of Science Degree in Physical Therapy from the Tamil Nadu Dr. M.G.R. Medical University in Chennai, India. He then worked as a Clinical Physical Therapist at a Private Orthopedic Hospital in India before attending Katholieke Universiteit Leuven in Belgium where he graduated with high honors and was awarded his European Master's Degree in Physical Therapy.
Jayvinth completed a post graduate fellowship training program in Stroke Rehabilitation at the University of Illinois at Chicago (UIC) Department of Disability and Human Development (NCPAD). Jay is a Certified Functional Capacity Evaluations (FCE) Consultant and is utilized by the Insurance Industry as a medical reviewer as well as for specialty FCE evaluations, work conditioning and work hardening programs. He has published articles in various Physical Therapy journals. His writings have been published in peer reviewed medical journals including the prestigious American College of Sports Medicine.
Languages Spoken:
English, Hindi, Malayalam, Tamil
Education & Training
Training:
Undergraduate & Graduate

BS in PT from Tamil Nadu Dr. M.G.R. Medical University
MS in Physical Therapy form Katholieke Universiteit Leuven in Belgium
Board Certifications

Licensure with NJ State of Consumer Affairs