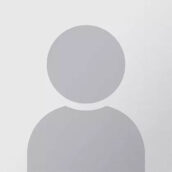 Doris Platero, APN
Specialty:
Internal Medicine
loading...
About
About Provider Doris Platero, APN:
Doris Lisette Platero, FNP is a trained and experienced infectious disease specialist with a focus on internal medicine and primary care. She has been in the medical field for over 19 years and first began with her undergraduate at Trinitas School of Nursing and finished with as a graduate of Walden University.  To give back to her community. Doris has volunteered at the Plainfield Rescue Squad as an Emergency Medical Technician (Sep 24 - Dec 21). She also volunteered at Trinitas Regional Medical Center and National Kidney Foundation (KEEP Program, Oct. 21) and the Hillside Health Fair (Oct 29).
Doris' credentials include being a New Jersey Registered Advanced Practice Nurse with Prescriptive Authority, American Academy of Nurse Practitioner Certified with specialization in Family, New Jersey Controlled Dangerous Substances Registered, New Jersey Registered Nurse, American Heart Association CPR-BLS for Healthcare Providers and certified in ALS (Adult  & Pediatric).
She is affiliated with the Clara Maas Medical Center JFK Medical Center, and she is a member of the Sigma Theta Tau International Honor Society of Nursing. Doris is skilled and experienced with providing care for:
Hypertension
Diabetes
High Cholesterol
Abdominal Pain
GERD
Diarrhea/Constipation
Chest Pain
Heart Disease
Coughs & Other Respiratory Illnesses
Asthma
COPD
Urinary Tract infections
Kidney Stones
Headache
Extremity Pain
Management of Blood Thinners
Malaise & Fatigue
Arthritis
Acne
Rashes
Anemia
Hypo/Hyperthyroid
Osteoporosis
Nutritional Deficiencies
Languages Spoken:
English