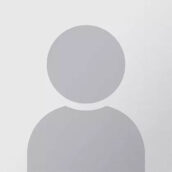 Daniel Ventarola, MD
Specialty:
Vascular Surgery
Department of Vascular Surgery, WMC Health
loading...
About
About Provider Daniel Ventarola, MD:
This provider is a Northwell Health Physician Partner (Non-Optum Provider). Please note that as a Northwell Health physician partner, this provider's insurance may differ from Optum's accepted insurance.
Special Clinical Interest: Complex open and endovascular revascularization for critical limb ischemia Open and endovascular repair of aortic aneurysmal and occlusive disease Carotid revascularization for stroke prevention Hemodialysis creation and maintenance Treatment of varicose veins
Languages Spoken:
English
Education & Training
Awards & Recognitions:
Robert Wood Johnson Medical School Health Care Hero Award for Exemplary Service During Coronavirus Pandemic: 2020 Vascular Society of New Jersey Annual Residents and Fellows Presentation and Competition for Best Presentation: 2020
Training:
Undergraduate & Graduate

Stony Brook University: 2011
Medical Education

Stony Brook University School of Medicine: 2015
Internship

Stony Brook University School of Medicine: 2016
Residency

Rutgers-Robert Wood Johnson Medical School: 2020
Affiliations
Hospital Affiliations:
Westchester Medical Center
Publications
Ventarola DJ, Truong HT, Huntress L, Beckerman W, Shafrtiz R. Retrograde Transpancreaticoduodenal Embolization of Splenic Pseudoaneurysm. Submitted. Ann Vasc Surg Ciaramella MA, Ventarola DJ, Ady J, Rahimi S, Beckerman W. Modern Mortality Risk Stratification Scores Accurately and Equally Predict Real World Post-Operative Mortality After Ruptured Abdominal Aortic Aneurysm. [published online ahead of print] J Vasc Surgery. 2020 Grieff AN, Dombrovskiy V, Beckerman W, Ventarola DJ ,Truong H, Huntress L, Rahimi S. Regional Anesthesia is Associated with Cranial Nerve Injury in Carotid Endarterectomy. Annals of Vascular Surgery [published online ahead of print]. Ann Vasc Surg. Jan 2020 Ventarola DJ, Labropoulos N, Landau DS, Tassiopoulos AK, Loh SA. Tibioperoneal trunk aneurysm resulting in compartment syndrome with associated aneurysms of the popliteal and dorsalis pedis. Ann Vasc Surg 2016 Aug;35:207.e11-6 Ventarola DJ, Contard PC, Phelps RG. Widespread Poikilodermatous Dermatomyositis Associated with Chronic Lymphocytic Leukemia: Report of a case. Cutis, 2017;99(2):E9-E10. Ventarola DJ, Bardone L, Silverberg N. Update on Hand Foot Mouth Disease. Clinics in Dermatology. 2015;33(3):340-346. Ventarola DJ, Schuster MW, Cohen JA, Silverstein DI. Bullae and nodules on the legs of a 57-yearold female. J Am Acad Dermatol, Nov 2014;71(5):1035-1037 Ventarola DJ, Shulman KJ, Silverstein DI. Widespread vesiculobullous eruption in an adolescent girl. JAMA Dermatology. Jul 1 2014;150(7):771-772. Ventarola DJ, Mercer SE, Contard PC, Odaimi M, Emanuel PO, Birge MB, Phelps RG. S-100- Negative, CD1a-Positive Histiocytosis: A New Variant With Features of Both Indeterminate Cells and Interstitial Dermal Dendrocytes. Arch Dermatol. Aug 2011;147(8):995-7.