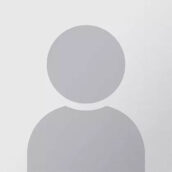 Annmarie Phillips, NP
Specialty:
Internal Medicine
loading...
About
About Provider Annmarie Phillips, NP:
Annmarie Phillips, AGPCNP-BC, GS-C, started her nursing career over 20 years ago working on Medical Surgical units at local hospitals. She started out delivering primary nursing and caring for adult and geriatric patients. She worked her way up from floor Nurse to Charge Nurse, ultimately becoming a Manager of five units with seven services including Med/Surg, Oncology, Orthopedics, Pediatrics, Obstetrics, Department of Corrections, and Addiction Services. Annmarie furthered her nursing career when she completed her Masters in Nursing in Adult Gerontology Primary Care. As a Nurse Practitioner, the cornerstone of her practice is based on delivering personalized, compassionate, evidenced-based care to every patient that she has the privilege of partnering with.
Languages Spoken:
English
Education & Training
Training:
Undergraduate & Graduate

Dutchess Community College SUNY New Paltz Western Connecticut State University, MS in Nursing
Board Certifications

American Nurses Credentialing Center
Affiliations
Professional Affiliations:
Gerontological Advanced Practice Nurses Association American Nurses Association
Publications
Presentations 1. CTAPRN Annual Conference Co-Speaker: Pump It Up: Managing Diabetes with New Technologies, Southbury, CT. 2. Diabetic Education Day at Danbury Hospital; Poster Presentation: ???Insulin Pump Therapy: Are you safe in the hospital while wearing your pump? Danbury, CT. 3. CT Collaboration Research Day at Western Connecticut State University Poster Presentation: ???Insulin Pump Therapy: Are you safe in the hospital while wearing your pump? Danbury CT