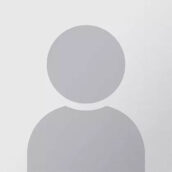 Terri Smith, MD
loading...
About
About Provider Terri Smith, MD:
Dr. Terri Smith was raised in Teaneck, NJ. She graduated from Howard University, in Washington, DC. She returned to NJ to complete her medical school and pediatric residency training at UMDNJ-medical school, Newark campus. She is committed to making a positive change in the lives of those concerned, by: discussing healthy, realistic food choices, exercise that is fun and that the whole family can do together, and promoting positive, affirming and encouraging conversation to build self esteem
"Community" is important to Dr. Terri. She has spoken at numerous places, from Girl Scout troop meetings and local health fairs, to student athlete workshops. She received the Dr. Charles R. Drew Award by the NAACP of Bergen County, in 215.
Dr. Terri has 3 wonderful children and has been a foster mom as well. She currently plays soccer and has done so for the past 3 years. Singing in 2 gospel choirs continues to be a love of hers as well.
Languages Spoken:
English