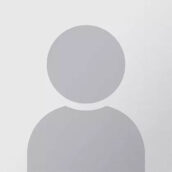 Maria Katsoulis-Emnace, MD
loading...
About
About Provider Maria Katsoulis-Emnace, MD:
Contact Dr. Katsoulis-Emnace's office directly
Dr. Maria Katsoulis-Emnace is a board certified pediatric specialist who has been caring for the patients for over 20 years. Dr. Katsoulis-Emnace graduated from Thomas Jefferson University. She completed her internship and pediatric residency at the Medical College of Virginia at Virginia Commonwealth University. Dr. Katsoulis-Emnace has over 25 years of experience in the medical field and was previously employed as a pediatrician for a private practice in Brick, New Jersey. She is a fellow of the American Academy of Pediatrics and a member of the Jefferson Medical College Alumni Association. Dr. Katsoulis-Emnace is also fluent in Greek.
Languages Spoken:
English, Greek