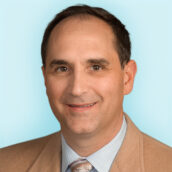 Louis N. Aurisicchio, MD, FACG
Specialty:
Cancer Care Team, Gastroenterology, Hepatology
Chair of Department of Gastroenterology
Clinical Assistant Professor, Donald and Barbara Zucker School of Medicine at Hofstra/Northwell
loading...
About
About Provider Louis N. Aurisicchio, MD, FACG:
It is a privilege to be a Gastroenterologist and Hepatologist at Optum, former CareMount Medical, serving the communities of Northern Westchester and Putnam County since 1995.
Upon completion of my medical training, I decided to pursue private practice within close proximity to Manhattan, in order to maintain relationships with fellow gastroenterologists at the greatest medical teaching centers and also remain up-to-date with the most current practice recommendations in gastroenterology and liver disease. The decision was easy, as there is no better place to work and live than the communities of Northern Westchester and Putnam County.
In 2009, I made the transition from private gastroenterology practice to Mount Kisco Medical Group [currently Optum], in order to provide the most comprehensive medical care to my patients. Working here allows me to be part of a multispecialty group that includes expert physicians in all primary and specialty fields of medicine and surgery. The infrastructure of our group and the multiple ancillary services enables me to facilitate comprehensive care and perform endoscopies and colonoscopies in a state-of-the-art endoscopy center.
As a physician, I take pride in achieving the highest NRC Star ratings from patients for clinical performance, 5 out of 5 stars, as well as providing exceptional quality of care in endoscopic procedures, as indicated by my consistently high adenoma detection rate. Gastroenterology and Hepatology encompasses a multitude of subspecialty areas that require continuous medical education. I am dedicated to maintaining my knowledge in all of these areas. I am also committed to providing my patients with education regarding their disease processes, thereby allowing them to make informed decisions.
My passions are: screening and prevention of colorectal cancer, detection and management of inflammatory bowel disease, and the diagnosis and therapeutic management of chronic liver disease.
As Chair of Gastroenterology at CareMount Medical, I am committed to working with my colleagues in providing the highest quality of endoscopic, gastrointestinal and liver care. As you view my videos, you will gain insight into my practice and learn more about colorectal cancer screening and prevention.
Louis Aurisicchio, MD, FACG Chair of Department of Gastroenterology
Languages Spoken:
English, Italian, Spanish
Articles and Videos:
Education & Training
Awards & Recognitions:
Castle Connolly Top Doctor: 2013, 2015 - 2022
Hudson Valley Magazine: 2013-2015, 2017-2022
Training:
Undergraduate & Graduate

Fordham University, New York: 1983
Medical Education

Universidad del Noreste, Mexico: 1987
Internship

Internal Medicine New York Medical College: 1988 Rotating Clinical Internship
Residency

Internal Medicine Our Lady of Mercy Medical Center: 1988-1991
Fellowship

Gastroenterology & Clinical Nutrition Our Lady of Mercy Medical Center: 1992-1995
Board Certifications

Gastroenterology: 2016 Nutrition: 1994 Internal Medicine: 1991
Affiliations
Hospital Affiliations:
Professional Affiliations:
Fellow American College of Gastroenterology: Elected 1998