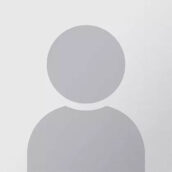 Delilah Mahase, DNP
Specialty:
Internal Medicine
loading...
About
About Provider Delilah Mahase, DNP:
Delilah Mahase is a board certified Family Nurse Practitioner. She received her Associate's Degree of Applied Science from Brookdale Community College and then went on to obtain her Bachelor's of Science Degree in Nursing from Thomas Edison State University. She furthered her education by receiving her Doctorate of Nursing Practice from Rutgers State University School of Nursing, graduating as a Family Nurse Practitioner in 22. Delilah was nominated for the Regina Sanchez- Porter Award for Academic Achievement. Delilah graduated with high honors and is a member of both Sigma Theta Tau International Honor Society & Honor Society Strength & Honor.
Delilah Mahase's experience as a Registered Nurse ranges from working in subacute rehabilitation centers to long term acute care hospitals to the hospital setting including intensive/critical care units, critical cardiac care, and open heart cardiac surgeries. As an ICU Nurse and clinical experiences as a new grad Nurse Practitioner at the Doctorate level, Delilah is able to help others by ensuring their thoughts, feelings, and concerns do not go unheard. Delilah's experience as a nurse has given her an opportunity to try and give others the ease of hardships through compassionate or physical care. Delilah knows that life will always be hard, but with the right assistance, it can feel easier.
On her off hours, Delilah enjoys spending time with her husband, their young daughter, and two large furry dogs. She is very much family-oriented and loves the idea of time well spent together. Music is her therapy. She enjoys dancing and traveling.
Languages Spoken:
English
Education & Training
Awards & Recognitions:
Nominated for the Regina Sanchez- Porter Award for Academic Achievement
Training:
Undergraduate & Graduate

Brookdale Community College, Thomas Edison State University; Rutgers State University School of Nursing
Medical Education

Brookdale Community College, Thomas Edison State University; Rutgers State University School of Nursing
Board Certifications

Certified Family Nurse Practitioner