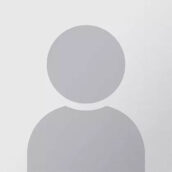 Cecil Oommen, PA
loading...
About
About Provider Cecil Oommen, PA:
During his professional career as a PA, Cecil has worked in a variety of specialties in New York City, including cardiology, urology, and allergy and immunology. His journey has led him to Pain Medicine, a specialty he feels passionate about. "Pain Medicine can be considered the sixth vital sign, and it is a universal symptom that patient's actively vocalize," he says. "Being able to manage pain can make a huge difference in one's mentality and ability to perform their day to day activities."
Cecil's personal philosophy of patient care is that you should treat a patient as you would treat a loved one.  A level of personable care is crucial, and in doing so, providers can form a professional relationship with their patients that's built on trust. It ensures that, even after completing a visit, a patient will remember the attentiveness and kindness of the interaction for years to come.
Languages Spoken:
English
Education & Training
Training:
Affiliations
Professional Affiliations:
American Academy of Physician Assistants