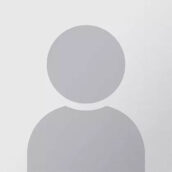 Michael Perlman, DPM
loading...
About
About Provider Michael Perlman, DPM:
Dr. Michael Perlman is a gifted surgeon who has been practicing for over 35 years. He attended Michigan State University and graduated with a Bachelor Degree of Science in Biology. Afterwards, he attended Pennsylvania College of Medicine and graduated with a Doctorate Degree of Podiatric Medicine in 1984. He completed a one year residency at Harrison Community Hospital.
Dr. Perlman is board certified by the American Board of Podiatric Surgery in both foot and rearfoot/ankle surgery and is a Fellow of the American College of Foot and Ankle Surgeons.
Dr. Perlman has served as Chief of Podiatry and Director of Podiatric Surgical Residency at Meadowlands Hospital where he trained multiple residents throughout the years.
Dr. Perlman is the Arthur of many articles in JAPA of Foot and Ankle Surgery with awards presented on several articles. Also, has served as the oral examiner for the Surgical Boards for American Board of Podiatric Foot and Ankle Surgery.
Since 213, Dr. Perlman is the chief of the Foot and Ankle department at Riverside Medical Group. He specializes in the medical and surgical treatment of all foot and ankle disorders, for both adults and children. Not only is Dr. Perlman a hardworking and talented surgeon, but he is also a father to two children and a loving husband.
Languages Spoken:
English