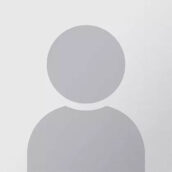 Alison Ho, MD
Specialty:
Obstetrics & Gynecology
loading...
About
About Provider Alison Ho, MD:
Not Currently Accepting New Patients. New patients??click here??to schedule online with a CareMount provider in the same specialty. Dr. Alison Ho was a founding partner of Lexington OB/GYN of NYC, her former group, prior to joining CareMount Medical. She values the long term relationship she has with her patients, and also enjoys the opportunity to meet new women of varying backgrounds and ages. Her primary goal is to inform and educate each patient so she can make her own health decisions.
Languages Spoken:
English
Education & Training
Training:
Undergraduate & Graduate

Princeton University, Princeton NJ: 1976
Medical Education

University of Pennsylvania, Philadelphia PA: 1982
Internship

New York University Medical Center, New York NY: 1984
Residency

Obstetrics and Gynecology New York University Medical Center, New York NY: 1986
Board Certifications

Obstetrics and Gynecology
Affiliations
Hospital Affiliations:
Publications
A Reassessment of the Role of Second-Look Laparotomy in Advanced Ovarian Cancer. Ho A, Beller U, Speyer J, Colombo N, Wernz J, Beckman M. Journal of Clinical Oncology. 5:1316-1321, 1987.?? Reprinted in Classic Papers & Current Comments, Journal of Clinical Oncology. December 1998.   Accuracy of CT in Detection of Persistent or Recurrent Ovarian Carcinoma: Correlation with Second-Look Laparotomy. Megibow A, Bosniak M, Ho A, Beller U, Hulnick D, Beckman M. Radiology. 166:341-345, 1988.   Efficacy of CT Scanning in Staging of CervicalCarcinoma. Fried P, Gliedman P, Ho A, Beller U, Balthazar A, Steinfeld A, Cooper, JS. Proceedings of ASCO. Vol 5, 1986.