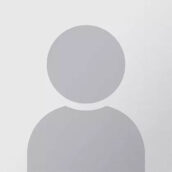 Adesh Tandon, MD
loading...
About
About Provider Adesh Tandon, MD:
This provider is a Nuvance Health physician partner (Non-Optum Provider).
Please note that as a Nuvance Health physician partner, this provider's insurance may differ from Optum's accepted insurance.
Dr. Tandon is board-certified from the American Board of Neurological Surgery. During his medical school tenure, Dr. Tandon became interested in Neurological surgery and completed residency training in Neurological Surgery at the Albert Einstein College of Medicine. After completing his neurosurgical training, he joined the faculty at the Montefiore Medical Center as an assistant professor and associate program director. Dr. Tandon pursued further fellowship training in Neurosurgical Oncology at the University of Virginia, focusing on the surgical and medical management of complex neoplastic diseases involving the CNS. After completing his fellowship, he was recruited by the New York Medical College to join their Department of Neurosurgery. During his time at NYMC, he focused primarily on the care of adult patients with malignancies involving the CNS, as well as degenerative spinal disorders. He was also tasked with the mentorship of neurosurgical residents and medical students.
Most recently, Dr. Tandon served as an assistant clinical professor and surgical attending at the Binghamton clinical campus of Upstate Medical Center University, focusing on the care of adult patients with primary and metastatic malignancies within the CNS and PNS. He also continued to care for patients with complex spinal degenerative diseases. Dr. Tandon joins the Nuvance Department of Neuroscience as an attending neurosurgeon with a wide interest in caring for patients with brain and spine pathologies. His focus continues to be developing a multi-modality treatment paradigm in caring for patients with nervous system cancers.
Languages Spoken:
English
Education & Training
Training:
Medical Education

Albert Einstein College of Medicine
Residency

Albert Einstein College of Medicine of Yeshiva University